About the Course
In the early 1960's, the original concept for what became Beaver Meadows Golf and Recreation Association began with Ted Lebro of Phoenix, NY. Ted was a real estate broker with his office at Fulton, NY, and was interested in developing about 50 acres of land he owned on the west side of the Oswego River at the intersection of County Route 46, State Route 48 and the Pinnacle Hill Road.
Soon, the idea of a golf course in the Oswego County area of Phoenix became firmly planted in the minds of a small group of people headed by John Harder. This was during the time that the United States Government was subsidizing farmland which was taken out of production.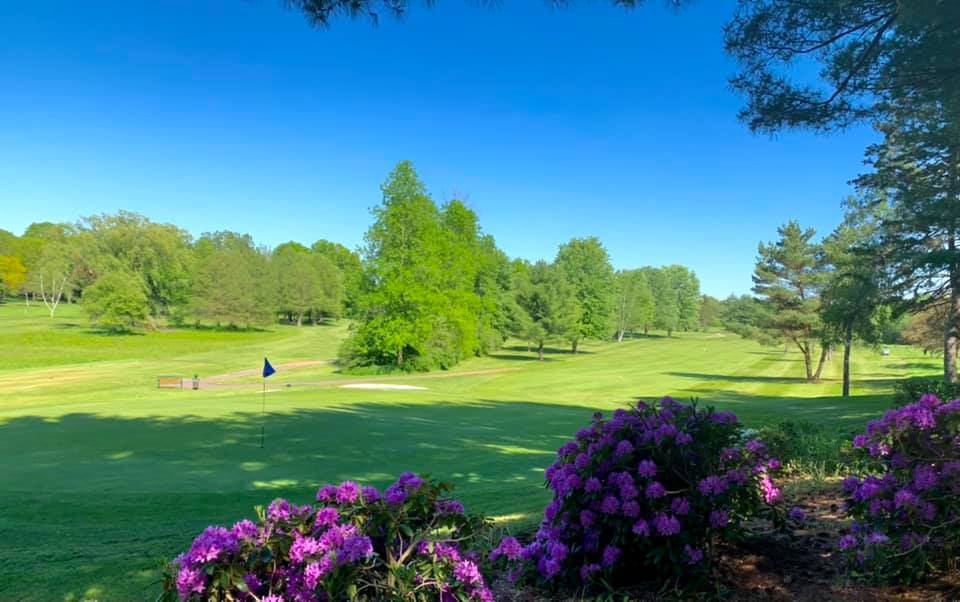 Course Facts
With 5 sets of tee boxes and a Par 72 layout, Beaver Meadows can play anywhere from 5,000 yards to over 6,800 yards. Whatever skill level you are we have a tee box for you to have fun and be challenged. Since opening in 1965 the course has seen numerous changes and renovations, most recently a tree management program to remove unhealthy trees and provide more airflow to the course as well as a complete bunker renovation project. Beaver Meadows is best known for its plush fairways (bent grass) and fast and well maintained greens (poa annua).
Official opening: 1965
Course Rating/Slope (black): 73.0/129
Course Rating/Slope (blue): 70.5/124
Course Rating/Slope (white-m): 69.1/122
Course Rating/Slope (white-l): 74.8/127
Course Rating/Slope (gold-m): 66.6/116
Course Rating/Slope (gold-l): 71.7/120
Course Rating/Slope (green-m): 64.5/112
Course Rating/Slope (green-l): 68.8/116
Golf Course Superintendent
Ash has been a Class A member of the Professional Golfers Association for over 25 years.
Ash's golf course career started in Saranac Lake where he worked for Tony Barnes on the grounds crew. Ash has worked his way up from the grounds crew, irrigation specialist, Assistant Superintendent to Superintendent. Before becoming the Beaver Meadows Superintendent at the end of 2014, he previously held positions as Superintendent at Foxfire at Village Green Golf Course, Liverpool Golf & Public Country Club and the former Club at Caughdenoy Creek. He is a member of the Golf Course Superintendents Association of America (CGSAA) and currently serves as the President of the Central New York Chapter of GCSA.
He has been very successful in creating outstanding course conditions for our members as well as engaging in and overseeing numerous course projects and renovations. Ash's vision, strong work ethic and hands on approach to management has led him to where he is today. Ash has been married to his wife Brandi for 20 years and resides in Syracuse with his wife and their dog Finley.
When Ash is not at the golf course, he enjoys spending time with his family and friends, cheering on SU Basketball and hitting the slopes in Vermont or at Gore Mountain where he is an avid snowboarder.